Chairman's Message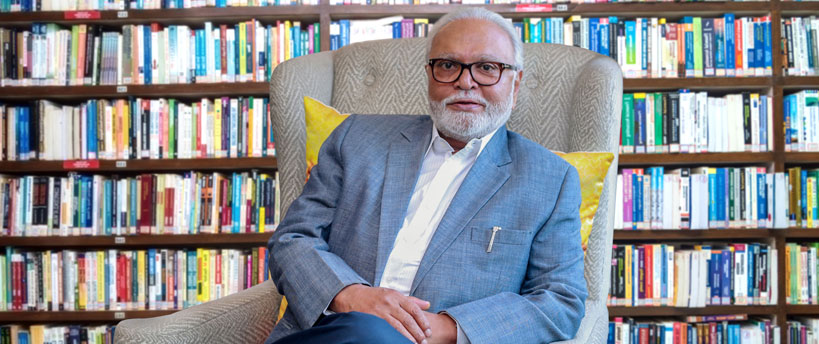 Chhagan Bhujbal
Hon. Founder Chairman, Mumbai Educational Trust
With many Indians evidently occupying influential positions globally in business, research, space, design, fashion, technology and more, the world is unmistakably acknowledging India's potential, as much as counting on it. This also bears testimony to the fact that India's education system has consistently performed better than that of many countries. On one hand, the finest educational institutions like IITs, IIMs, AIMS are producing world class professionals. On the other hand, India has also successfully reached out to the rural and suburban section and significantly improved gender equality in education besides boosting literacy rate itself, making people life-long learners. This has resulted in students, even from India's interior districts, rising to commanding heights in various arenas.
With newer proposed changes in Education as a sector, and IT backing and enabling its delivery and reach, we look forward to not only better serve Indian students, but also to attract and groom talent from around the world. All stakeholders, including academia students, industries, and government will have to play critical roles in making institutions capable of taking the next major leap forward and build an independent education ecosystem.
We, at three of our world class MET BKC campuses in Mumbai and Nashik, and at our International School - MET Rishikul Vidyalaya, are ceaselessly endeavoring to provide the best infrastructure, human capital, processes and values, so that tomorrow's India will outperform the India of yesteryears. We at MET believe that India's glorious period is not behind us but ahead of us, as a matter of fact we all are carving it out today.
Chhagan Bhujbal
Hon. Founder Chairman
Mumbai Educational Trust