CIDTL
What is CIDTL?
CIDTL or 'Cambridge International Diploma in Teaching and Learning' is designed, assessed & certified by Cambridge Assessment International Examination.
Please refer below link for more information:
https://www.cambridgeinternational.org/support-and-training-for-schools/professional-development-qualifications/curriculum/teaching-and-learning/
This Cambridge International Diploma enables teachers to:
Improve their teaching and create a better learning environment
Develop critical engagement with key education theories and concepts
Teachers to learn latest active learning, strategies and lesson planning as per Cambridge standards and expectations.
Focus on effective and reflective practice to promote active learning
Who should do it?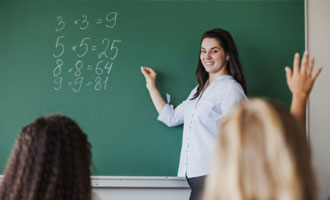 Practising teachers (full / part time)
Teacher Trainers
Educational Leaders / Managers
Teachers teaching in Adult Learning Centres
Others
Why should I do it?
Explore and apply latest teaching ideas in your own context
Integrate new approaches in your own practice
Demonstrate your professional development as a reflective practitioner
Exponential growth in career
Are there any prerequisites for joining this course?
Good written English communication skills
Practicing teachers with B. Ed. degree will find this course easier
Participants need to conduct 2 demo classes in a school. (MET will not arrange for the same.)
What is the Course structure?
Module 1 can be taken on its own as the Certificate. (CICTL)
MET is currently offering only Module 1 Cambridge International Certificate in Teaching and Learning (CICTL) 6208.
Module 1 will be offered through online mode.Diploma to follow soon.
On clearing Module 1, candidates can then progress to Modules 2 and 3 to complete the Diploma (if they want to pursue)
The candidate can take gaps between modules.
Candidates must achieve a grade of pass or distinction before moving to the next module

What does the Certificate Programme involve?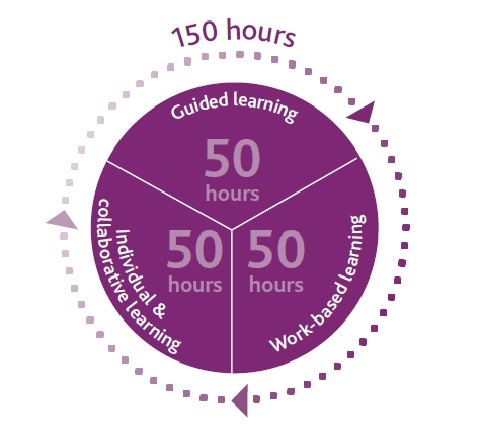 A typical Certificate programme run by a Cambridge Professional Development Centre consists of a broad balance of activities, appropriate to the needs and circumstances of teachers and their schools. This programme is designed by MET's Centre of Educational Technology mapping to the Cambridge curriculum expectations. The online delivery mode ensures learner dedication, engagement and motivation. The modality enables the course to be accessed from anywhere at any time according to the convenience of the learners. The course can be viewed on a variety of devices – desktop, laptop as well as mobile devices.
The programme involves:
Guided learning, e.g. live online lectures and accessing online content and support
Individual study and collaborative learning, e.g. reading, research and discussion
Work-based learning supported by the school, e.g. applying new ideas and approaches in practice, gaining feedback from mentor and colleagues
Weekly Formative assessment is conducted and assessed by MET through online quiz.
End of the course Summative Assessment will be assessed by Cambridge.
Certificate of pass and distinction is issued by Cambridge.
Only those who score 50% and above in Formative Assessment, have at least 80% attendance in online synchronous sessions, and submit all the assignments on time will be eligible for Summative Evaluation which is through online portfolio submission.
Complete handholding of each candidate to assist in any kind of challenges, be it technological glitches or connectivity issues.
The table below shows what is involved in each module:
Teaching hours
50
Recommended programme duration
6 months
Assessment
Formative assessment in online mode.

Summative through Portfolio of evidence of practice, learning, and reflection by Cambridge
Evidence length
3600 words with work-based records and evidencess
How is the Certificate assessed?
Candidates are assessed through a portfolio of evidence, submitted online to a team of Cambridge Assessment International Examiners using the Cambridge PD Portfolio, an online platform. In their portfolio, candidates demonstrate their knowledge, skills and understanding in the context of their own work. Pass and Distinction is issued by Cambridge on successful completion of the course. Certificate Portfolio evidence includes:
Observing a colleague's classroom practice.
The candidate's own reflections at every step of their learning and practice.
Planning, teaching, learning and assessment materials that arise naturally out of the teaching process.
Feedback from mentors, colleagues, students and others.
The candidate's own reflections on their learning and practice.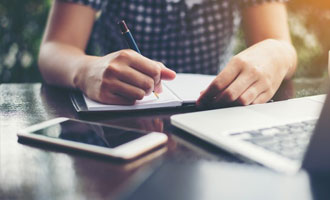 MET Advantage
Online teaching experts designing, development and running the course
Centre of Educational Technology: MET has a department of Educational technology for more than 13 years. The team consists of experienced and qualified instructional designers who possess post graduates and doctorate degrees in the field.
Use of contemporary pedagogy for teaching and latest tools for content sharing and assessment.
Convenience of distance education with key advantages of full-time and online learning models
Anytime anywhere learning with a wide variety of content.
Unique online mode of Teaching & Learning that provides an opportunity to interact with teachers from different backgrounds.
State of art Facilities/Libraries/Computer labs
Personalized Professional Assistance
Continuous Mentoring & Guidance
Based on Research & International best practices
Global conglomerate of educational institutes
How to Apply?
Click here to Apply Now!
You will receive OTP verification code on your mobile and email to complete the further application process.
Enter the code on next screen and select the mode of Payment to make an online payment of Rs. 200 (non-refundable Form Fees, including GST)
You will receive the softcopy of the Prospectus (as a link to download) and your login details for online application.
Start filling your CIDTL Online Application
Upload all relevant documents, re-verify your details and Submit the application.
Your Online Interaction for admission will be scheduled; on being selected you would be granted admission.
Course Fees
Rs. 55,000 (Including applicable GST).It also includes online teaching and Cambridge examination fees.
How to Enquire?
For Admission / Inquiry, Call 9136901541 or between 10am & 5pm or Give a missed call on 7777021818 or click here to submit your query online.
Image Credits
Image Source: https://www.freepik.com